Positive Behavior Interventions and Supports

(PBIS)
Cohort 1 Elementary Sites 2014 – 2019 & Beyond
Cohort 1 Secondary Sites 2014 – 2019 & Beyond
Cohort 2 Elementary and Secondary Sites 2015 – 2020 & Beyond
Cohort 3 Elementary and Secondary Sites 2016 – 2021 & Beyond
Cohort 4 Elementary Sites 2017 – 2022 & Beyond
Cohort 5
Elementary Sites 2017 – 2022 & Beyond
Cohort 6
Elementary Sites 2017 – 2022 & Beyond
Positive Behavior Interventions and Supports (PBIS) is a positive approach to establishing behavioral supports and social culture. The school-wide, multi-tiered approach includes proactive strategies for defining, teaching, and supporting appropriate behaviors to create positive school environments.</font color>
What is the Purpose of PBIS?
The purpose of school-wide PBIS is to establish a climate in which appropriate behavior is the norm. The overarching goals include the following:

1. Reduced office discipline referrals, suspensions, and expulsions
2. Increased academic engagement and improved academic achievement
3. Continual improvement in a positive school culture and climate.
What is Culturally Responsive PBIS?
Within the nationally recognized PBIS framework, Culturally Responsive PBIS is particularly focused on shifting school culture by recognizing students' diverse attributes as assets within the school community. Students and staff alike work to create, implement, and monitor school-wide, culturally relevant positive behavioral expectations that are modeled, taught, re-taught, reviewed, and positively reinforced throughout the school day.
How does PBIS support school and student success?
Positive Behavior Interventions and Supports (PBIS) is designed as an equitable, proactive, responsive system's framework that supports the needs of all students to achieve social, emotional, behavioral, and academic success.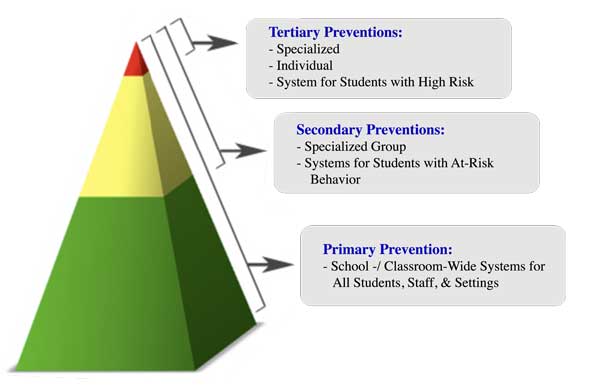 Connections to the Promise of Excellence:
PUSD's strategic plan, the Promise of Excellence, outlines four focus areas to ensure success: Talent Development, Student Success, Community Partnerships, and a Culture of Excellence. PBIS is designed specifically to support student success, connect with families and the community, and is committed to ongoing Professional Learning to build staff capacity as well as talent development in order to create a distinguished culture of excellence within the Pomona Unified School District. The support systems within the tiered framework of PBIS ensure that communities of practice are put in place, comprehensive, monitored, and evaluated to determine the fidelity of tiered implementation. After all our commitment is "Equity and Excellence for every student in every classroom, every day."
–Education Services, PUSD
Why should the Positive Behavior Interventions and Supports (PBIS) framework exist in schools within PUSD?
In the past, school-wide discipline has focused mainly on reacting to specific student misbehavior by implementing punishment-based strategies including reprimands, loss of privileges, office referrals, suspensions, and expulsions. Research has shown that the implementation of punishment, especially when it is used inconsistently and in the absence of other positive strategies, is ineffective. Introducing school-wide PBIS that embeds an instructional component, modeling, and reinforcing positive social behavior is an important step of a student's educational experience. Teaching behavioral expectations and reinforcing students positively for following them is a much more positive approach than waiting for misbehavior to occur before responding.
-OSEP Technical Assistance Center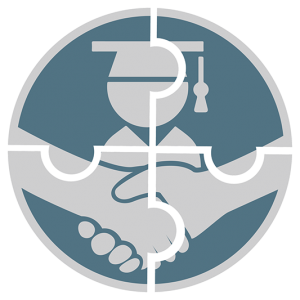 Implementation: LACOE PBIS Training Scope and Sequence
Tier 1:
Year 1 Training
District Leadership Team: 3 hours
PBIS School Leadership Team: 3 Days
Multitiered Systems of Support (MTSS)
Universal System
8 Steps of Implementation
School-wide Information System (SWIS)
Team Initiated Problem Solving (TIPS)
PBIS Assessment System
District Coach: District Coaches Network
District-wide implementation support
Ongoing Consultation and TechnicalAssistance
Year 2 Training
PBIS School Leadership Team: 3 Days
Classroom Management
Implicit Bias
Family Engagement
District Coach: District Coaches Network: 3 Days
District-wide implementation support
Ongoing Consultation and Technical Assistance
Year 3 Training
PBIS School Leadership Team: 3 Days
Bully Prevention/Restorative Practices
Data Based Decision Making
Social Emotional Learning
District Coach: District Coaches Network: 3 Days

District-wide implementation support
Ongoing Consultation and Technical Assistance
Tier 2:
Year 1 Training
PBIS School Leadership Team: 3 Days
Tier 2 Overview
Secondary Student Support Model
Universal Screening Process and Tools
Function-based Interventions
Evaluation of Outcomes
Check-In, Check-Out/SWIS (CICO-SWIS)
Roles and Responsibilities
PBIS Assessment System
District Coach: District Coaches Network
District-wide implementation support
Ongoing Consultation and Technical Assistance
Year 2 Training
PBIS School Leadership Team: 3 Days
1 Data-based module
Booster to Tier 3
Site Specific Support
District Coach: District Coaches Network: 3 Days
District-wide implementation support
Ongoing Consultation and Technical Assistance
Tier 3:
Year 1 Training
PBIS School Leadership Team: 3 Days
Tier 3 Overview
Tertiary School-based Model of Individualized
PositiveBehavior Support
Goal Setting and Behavior Rating Scale (BRS)
Intervention Planning, Coaching and Evaluation
Individual Student Information System/SWIS (ISIS-SWIS)
PBIS Assessment System
District Coach: District Coaches Network
District-wide implementation support
Ongoing Consultation and Technical Assistance
Resources for Coaches and Teams:
Resources for Families and Guardians: