DBQ Project:
History/Social Science teachers are piloting
The DBQ Project™
digital online resources.
Reading Like a Historian curriculum engages students in historical inquiry. Each lesson revolves around a central historical question and features a set of primary documents designed for groups of students with a range of reading skills. Document based questions (DBQs) are authentic assessments. Evidence-based argument, both spoken and written, is a necessary life skill. This is also the primary focus of The DBQ Project, with the additional supports often needed for student proficiency in reading, writing and research. Students who do DBQs find meaning amidst an array of information. In real life, whether we are deciding how to vote, what to buy, or how to spend our time, we answer questions by looking at diffuse evidence and deciding what it means.
This curriculum teaches students how to investigate historical questions by employing reading strategies such as sourcing, contextualizing, corroborating, and close reading. Instead of memorizing historical facts, students evaluate the trustworthiness of multiple perspectives on historical issues and learn to make historical claims backed by documentary evidence. To learn more about how to use these lessons, watch a series of videos about how teachers use these materials in their classrooms on the Teaching Channel.
DBQ Project method:
The DBQ Project 6-Step Method underpins the design of all our DBQs and Mini-Qs. Each step builds on students' curiosity and increases motivation and confidence to answer a compelling, authentic question.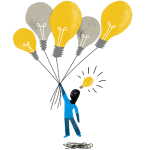 Step 1: The Hook Exercise
Engages students and orients them to the question.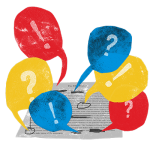 Step 2: The Background Essay
Further orients students to the question and provides essential context that helps make sense of the documents.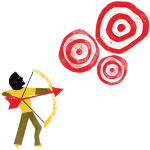 Step 3: Understanding the Question and Pre-bucketing
Helps students plan so they can target their investigation of the documents. Clarifying the question motivates students  to start reading their sources to find answers.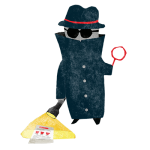 Step 4: Analyzing the Documents
It's like you're a detective!  The documents provide clues and evidence students need to support their thesis or claim. They provide the knowledge and information students need to answer the question.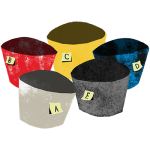 Step 5: Bucketing
Helps students get organized. Buckets become containers for evidence that students use to categorize or group evidence from the documents.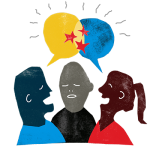 Step 6A: The Thrash-Out and Preparing to Write
Students prepare to write by debating or "thrashing-out" their answer to the question. Students practice using evidence from the documents to support and verbally validate their claims. They use what they learn to outline their essays.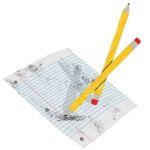 Step 6B: Writing the Essay
Students write multi-paragraph, evidence-based essays using their documents, buckets, and outlines to support and explain their reasoning.